Introduction
The visibility of the LED light point is greatly improved over that of the laser pointer. Damage to the eyesight is dramatically reduced when the light hits the eye compared with lasers. "Child tamper-proofing" is established by making the irradiation distance shorter, so even a child can use it safely.
*Please do not look directly into the light source.
This is the next generation light pointer established by this new technology. "Safe" and "Easier to see".
Two patents have already been filed for this optical system technology that can provide for convergence of the circular LED spot from a distance of several meters away.
What is the LED pointer?
Laser pointers have become a social issue. They have interferred with aircraft in mid-flight. Our customers consulted us to solve this issue. Through much corporate effort, this LED technology was produced. Finally, this product is ready for the consumer.
The point produced can be seen far more easily.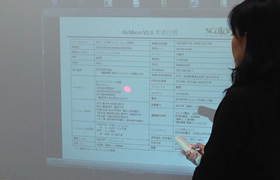 The LED point of light is much easier to see than that produced by a laser pointer. The point of light provided is about 30mm (measured 3m from the point ), so that you can see its indicated position at a glance. In addition, the size of the pointer allows one to hold it firmly, thus reducing camera shake.
The eyes do not get fatigued.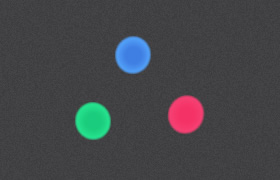 Eye fatigue does not occur easily, since the LED pointer does not have the laser distinctive glare. The LED's unique "blue" light is fascinating to use as well.
Safety is dramatically improved.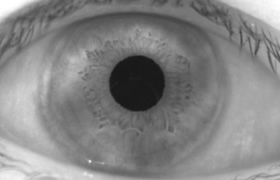 The LED pointer's light intensity is less than about 5% of the laser's light (Scalar measured). Damage to the eyesight is greatly reduced when the light goes directly to the eye. The irradiation distance is designed to be shorter than that of a lasar so that it does not travel as far.
Specifications
Light-emitting part
LED
Illuminant color
Red light / green light / blue light
Continuous use time
Red light: about 1.5 hours (alkaline batteries)
Green light: about 1 hour (alkaline batteries)
Blue light: about 1 hour (alkaline batteries)
Use battery
AAA batteries three
Operating temperature limit
5 - 35℃
Dimension
44(W)x38(H)x158(D)
Specifications are subject to change without notice.